Henna by Gayle has been located at the Drake Parlor Salon since 2005 and we offer the best Henna body art services in Fort Collins. We have a lot of fun here, which means our clients are happy!

We have a lot to offer you. Our services and products that you may be interested in include: Henna body art tattoos for individuals and groups, Girl's Night In Parties, Classes, Supplies and so much more...

You're always welcome here. Come in and chat with us.

Henna by Gayle ® | Located in Historic Fort Collins since 2005

116 E Drake Road Fort Collins, Colorado  80525

​https://www.hennabygayle.com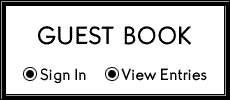 "Featured" Henna by Gayle

February 2014 

Multi State Licensed Cosmetologist since 2003

       State of Colorado      State of California

Where will

Henna By Gayle

Drake Parlor Face Painting 

be at soon?

Earth Day 

Fort Collins, Colorado

11am-5pm

Saturday April 19, 2014 

Civic Center Park

Poudre RiverFest

Ft Collins, Colorado

7am-7PM

May 10,2014

Legacy Park 2pm-8pm

 Lee Martinez Park

ThorntonFest

Thornton, Colorado

10Am-5PM

Saturday, May 17,2014

Come visit us!

Please go to festival page for more information...

Get your henna on!

 Walk in's Welcome 

The Drake Parlor Salon

Face Painting & Glitter Tattoos

Henna by Gayle

116 E Drake Road 

Historic Fort Collins 

Call or Text for appointment 970-689-0823

Please cut and paste the link below into your browser  and give us a review at Thumbtack!  Thank You!

http://tack.bz/H4ZP

Need a Face Painter?

HIRE US!