Hi, I'm Gayle Timm. I have owned a brick and mortar shop since 2005 and we offer the best Henna/Mehndi services in Fort Collins. We have a lot of fun here, which means our clients are happy!

We have a lot to offer you. Our services and products that you may be interested in include: Henna/Mehndi artwork for individuals and groups, Girl's Night In Parties, Classes, Supplies and so much more...

You're always welcome here. Come in and chat with us.

Henna by Gayle ® | Located in Historic Fort Collins since 2005

116 E Drake Road Fort Collins, Colorado  80525

​https://www.hennabygayle.com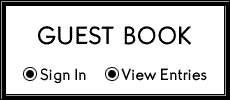 "Featured" Henna by Gayle

May 2013 

Multi State Licensed Cosmetologist since 2003

       State of Colorado      State of California

UPCOMING FESTIVAL

Henna By Gayle 

Come visit us 

September 14 & 15, 2013 in Fort Collins, Colorado at the Sustainability Fair 2013

Please go to festival 2013 page for more information...

Get your henna on!

 Walk in's Welcome 

The Drake Parlor Salon

116 E Drake Road 

Historic Fort Collins Colorado

Call or Text for appointment 970-689-0823